Ultimate Guide to Visiting Indiana
Visiting Indiana - Here's Your Bucket List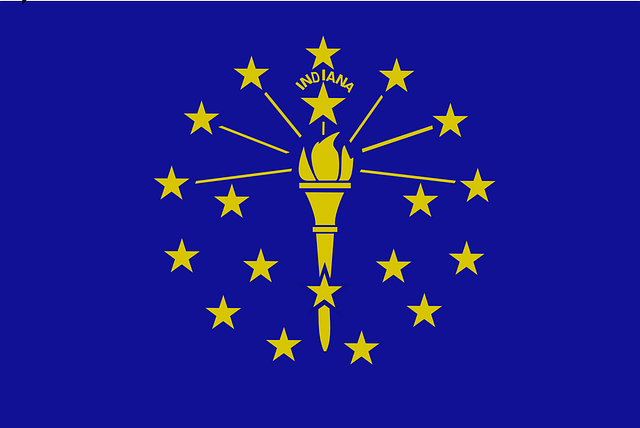 25 Best Things to Do in Indiana (2023) Fun Activities!
Indiana is a state full of sights and activities to explore. From natural wonders like the Indiana Dunes National Lakeshore to cultural attractions like museums, there is something for everyone when visiting the Hoosier State. Here are 25 of the best things to do while visiting Indiana: take a stroll through Monument Circle in downtown Indianapolis, enjoy a family-friendly day at Holiday World & Splashin' Safari, or go back in time with a visit to Conner Prairie Interactive History Park. Of course, you can't leave without enjoying some of Indiana's classic cuisine like sugar cream pie or lemon shake-up! There's no shortage of fun activities for visitors to enjoy in Indiana - so don't miss out!
Conner Prairie Interactive History Park
Conner Prairie Interactive History Park is a living history museum located in Fishers, Indiana. It is one of the most popular tourist attractions in the state and features interactive exhibits that let visitors experience life during different time periods in the Midwest. Visitors can explore a 19th century village, board a 19th century balloon ride, go horseback riding, ride a steam locomotive and have close encounters with animals from Indiana's past such as bison, elk and wild turkeys. The park also offers educational programs for all ages, including workshops about crafting and cooking from the 1800s, as well as guided tours of historic buildings and Civil War re-enactments. Conner Prairie Interactive History Park is an exciting place to visit for those who appreciate learning about historical events while having fun!
Turkey Run State Park
Turkey Run State Park is a beautiful natural area located in Parke County, Indiana. This scenic park features rolling hills, steep ravines, and a wide variety of plants and wildlife. Visitors can explore the many miles of trails, take part in various outdoor activities such as fishing, hiking, canoeing or horseback riding, or just relax on the beach at the associated Turkey Run Inn. The park also contains an old-growth forest with rare oak-hickory trees, two natural bridges and two covered bridges that are part of the historic Bridgeton Mill Covered Bridge District. With its diverse range of attractions and activities, Turkey Run State Park is a great way for families to spend quality time together surrounded by nature's beauty.
Antique Alley
The Antique Alley in Indiana is a unique treasure trove of history and culture. Located in the heart of the state, this vast stretch of road offers visitors an opportunity to explore more than 200 antique vendors and shops, spread across multiple counties. Each shop is brimming with antiques, toys, collectibles, furniture, books, jewelry and other vintage goods. Visitors can also explore the various flea markets that line the streets for even more items to take home as a souvenir or gift. With its wide selection of goods from all eras and its friendly atmosphere, the Antique Alley in Indiana offers something for everyone!
Children's Museum of Indianapolis
The Children's Museum of Indianapolis is the largest children's museum in the world. With over 120,000 square feet of interactive learning and fun, it is sure to keep kids entertained for hours. It features five floors of permanent galleries and exhibits that focus on science, history, art, and culture from around the world. Visitors can explore Chinese dynasties and learn about space exploration or get hands-on with robotics, science experiments, and a two-story treehouse. The museum also offers a number of special programs and events throughout the year including special themed exhibits and educational classes such as creative writing or music lessons. With its variety of activities, the Children's Museum of Indianapolis is a great place for families to learn something new while having fun together.
French Lick Resorts
French Lick Resorts is a luxury resort located in Southern Indiana. It features two historic hotels, the West Baden Springs Hotel and the French Lick Springs Hotel, luxurious spa services, a casino, championship golf courses, horseback riding, tennis courts, an indoor water park and numerous other amenities. Whether you are looking for a romantic getaway or a family vacation, French Lick Resorts offers something for everyone. With its grandiose architecture and unique offerings of activities to fill any day with joy and relaxation, French Lick Resorts is sure to provide visitors with an unforgettable experience.
Conner Prairie — Fishers
Conner Prairie - Fishers is a historical outdoor museum located in Fishers, Indiana. It offers visitors the experience of encountering history first-hand through interactive activities and programs. Conner Prairie spans over 800 acres of historic grounds, featuring 18th and 19th century structures, a working village, Native American encampment, and more. Visitors can take part in hands-on activities such as exploring the historic buildings, trying out 19th century trades and crafts, or learning about wildlife habitats. With its various interactive attractions and programs, Conner Prairie - Fishers is a great place to explore Indiana's past while having fun with family and friends.
University of Notre Dame, South Bend
The University of Notre Dame in South Bend, Indiana is a great place for families to visit. There are a variety of historical and cultural sites to explore, such as the Basilica of the Sacred Heart, the university's beautiful Main Building, and the Grotto of Our Lady of Lourdes. Families can also enjoy a variety of recreational activities like hiking or biking along St. Joseph River or taking part in fitness classes offered by the university's rec center. During football season, there's no better place to catch an intense game than inside Notre Dame Stadium. Finally, visitors can sample some delicious cuisine from local eateries or take part in festivals and events held around campus throughout the year. With so much to see and do, The University of Notre Dame makes for an ideal destination for families looking to explore South Bend together.
Soldiers and Sailors Monument
The Soldiers and Sailors Monument is a landmark located in Indianapolis, Indiana. It was constructed between 1888 and 1901 to honor the men and women who served the Union during the Civil War. The monument stands 285 feet tall and is topped with an observation deck that offers a breathtaking view of the city. At its base are four larger-than-life bronze sculptures representing infantry, cavalry, artillery, and navy soldiers. Additionally, two fountains flank either side of the monument's entrance. This venerated landmark honors those who served their country in times of war and is a reminder of the sacrifices made by service members from Indiana for their nation's freedom.
The Eiteljorg Museum
The Eiteljorg Museum is one of Indianapolis' most treasured attractions. It was established in 1989 to promote the appreciation and understanding of American Indian and Western art, culture and heritage. The museum holdings include more than 25,000 objects representing a wide range of creative traditions from tribes across North America. Visitors can explore artwork, artifacts, photographs and more as they learn about Native American history and culture. There are also special exhibitions throughout the year covering various topics related to Western Art. The museum also features interactive activities, educational programs and events such as hands-on workshops that allow visitors to experience life through a Native American lens. The Eiteljorg Museum is truly a unique experience for anyone interested in learning more about American Indian and Western art, culture, and heritage.
Indianapolis Museum of Art
The Indianapolis Museum of Art (IMA) is a must-see destination for art lovers. Located in a stunning 250-acre campus, the IMA is home to more than 54,000 works of art spanning 5,000 years from cultures around the world. Located in one of the most beautiful parks in Indiana, The Virginia B. Fairbanks Art & Nature Park: 100 Acres is an outdoor gallery that integrates contemporary art with nature. Within this park you will find notable pieces such as George Rickey's Three Lines Recto Verso and Martin Puryear's Ladder for Booker T. Washington. Additionally, located inside the museum is the renowned Clowes Court featuring 8 large-scale works by artists such as Jennifer Bartlett, Robert Indiana and Roy Lichtenstein. The Newfields galleries feature a variety of rotating exhibitions ranging from ancient Egyptian artifacts to modern masterpieces from the likes of Monet and Picasso. Be sure to take time to visit The Allen Whitehill Clowes Special Collections Galleries which feature an ever-changing selection of textiles, prints and photographs from across centuries and continents.
Lanier Mansion State Historic Site — Madison
Lanier Mansion State Historic Site in Madison, Indiana is a fantastic example of 19th century Greek Revival architecture. This elegant and grand mansion is set on the banks of the Ohio River and was originally built in 1844 as a home for James F.D. Lanier and his family. Inside, visitors can explore 14 beautifully crafted rooms that include an elaborate entrance hall and an ornate library with its original furniture, paintings, and collections of books. Additionally, the landscaped grounds offer plenty of outdoor activities such as walking paths, picnics areas, and playgrounds for children to enjoy. There's also a museum shop where visitors can purchase souvenirs or learn more about the history of the Lanier family. As one of Indiana's most iconic historic homes, Lanier Mansion State Historic Site is definitely worth a visit!
Fort Wayne Children's Zoo
Fort Wayne Children's Zoo is an award-winning zoo located in Fort Wayne, Indiana. It features more than 1,000 animals from around the world, including endangered species like red pandas and Amur leopards. Visitors can explore a range of animal habitats like the Primates Forest and Wild Things Animal Park. The zoo also offers educational programming such as keeper talks and kid-friendly activities throughout the year. On top of all of this, the zoo also has a 4D theater for extra fun. With so many attractions and activities, Fort Wayne Children's Zoo is an excellent way to learn about nature and get up close and personal with some incredible wildlife.
Bluespring Caverns — Bedford, Indiana
Bluespring Caverns – located in Bedford, Indiana is one of the most spectacular natural attractions in Indiana. Located in a rural community south of Indianapolis, Bluespring Caverns offers visitors a chance to explore an underground wonderland filled with beautiful stalactites and stalagmites. Visitors can take guided boat tours on the wet passages, which are home to several species of fish and other aquatic life. There's also a dry section for those who prefer not to get wet. During their tour, visitors will learn about the history of the area and its significance to Native American cultures. In addition, there is an educational center with interactive exhibits that further explain the cavern's geological and cultural significance. Bluespring Caverns-Bedford provides an excellent opportunity for families, friends, and nature lovers alike to experience an extraordinary natural phenomenon.
Marengo Cave
Marengo Cave is an incredible natural wonder and must be visited by anyone looking for an unforgettable experience. With its breathtakingly beautiful underground formations, it's like stepping into a different world. There are so many different attractions within the cave, from spectacular stalactites to stunning stalagmites. Plus, since the cave is in a dry climate, it has remained virtually untouched since its discovery in 1883. It's also home to some unusual creatures such as the Indiana bat and the blind fish which can only be found there! Whether you're a nature enthusiast or simply looking for a unique adventure, Marengo Cave is definitely worth visiting.
WonderLab Museum of Science — Bloomington
WonderLab Museum of Science in Bloomington, Indiana is a great place to explore the wonders of science. Located in the heart of Bloomington, Indiana, WonderLab encourages visitors to engage with interactive exhibits and activities that make science fun and accessible. The museum features five main galleries: the Idea Lab, Discovery Lab, Sky Lab, Earth Lab, and Water Lab. Each gallery offers hands-on experiments and activities to help visitors deepen their understanding of scientific concepts. The museum also offers educational programs for children as well as special events like Science Fun Nights where families can enjoy an evening full of educational entertainment. With its vast array of interactive exhibits and activities, WonderLab is sure to spark your curiosity about science!
Prophetstown State Park — West Lafayette
Prophetstown State Park — West Lafayette, Indiana is a beautiful destination for all types of outdoor activities. Located along the banks of the Wabash River, this park offers visitors a unique opportunity to explore and enjoy nature. Activities such as camping, hiking, biking, fishing, canoeing, and kayaking can be found within its 1,000 acres. There are also several picnic shelters throughout the park and bike trails that lead directly to Purdue University's main campus. Along with its stunning views and natural beauty, Prophetstown State Park — West Lafayette provides visitors with an unforgettable outdoor experience.
Market Street Catacombs — Indianapolis
The Market Street Catacombs of Indianapolis are an impressive network of underground tunnels located beneath the city. This incredible feat of engineering was constructed in the late 1800s, and was originally used as a storage space for the businesses and shops that made up the bustling market scene at that time. Today, visitors can explore these catacombs to get a glimpse into Indianapolis' past and its unique history. While much of the original structure has been destroyed over time, there are still some original features that remain inside, such as old brick walls and archways. The Market Street Catacombs provide an experience unlike any other in Indianapolis, with its fascinating architecture and mysterious atmosphere.
White River State Park — Indianapolis
White River State Park in Indianapolis is an urban oasis of green space and cultural activity. The park spans 250 acres along the White River in the heart of downtown Indianapolis and is home to a variety of attractions, including historic monuments, museums, galleries, a nature center, and zoo. In addition to these attractions, the park offers visitors a plethora of recreational activities such as walking/biking trails, paddle boating on the Central Canal, a playground area with interactive educational elements for children and adults alike, gardens, picnic areas and much more. The park also hosts several festivals throughout the year that provide both entertainment and educational opportunities. With so many things to do and see at White River State Park in Indianapolis, it's no wonder why it has become one of Indiana's most beloved locations.
Indianapolis Colts and Lucas Oil Stadium
The Indianapolis Colts are a professional American football team based in Indianapolis, Indiana. They are members of the South Division of the American Football Conference (AFC) in the National Football League (NFL). The Colts were founded in 1953 as the Baltimore Colts and moved to Indianapolis in 1984. Led by Hall of Fame quarterback Peyton Manning, they won Super Bowl XLI, their first championship since moving to Indiana. The team currently plays its home games at Lucas Oil Stadium. Opened in 2008, Lucas Oil Stadium has become one of the most iconic venues in sports and is known for its modern design and state-of-the-art amenities. It has a seating capacity of over 67,000 fans and is host to major sporting events such as NCAA Final Fours, concerts and conventions.
Indiana Dunes State Park — Chesterton
Indiana Dunes State Park — Chesterton is a stunning coastal park located in Northwest Indiana. It features 15 miles of beautiful beaches along Lake Michigan's southern shoreline, as well as various trails and campsites for outdoor enthusiasts. The park offers a multitude of activities for visitors including hiking, fishing, swimming, bird watching, and picnicking. The best time of year to visit Indiana Dunes State Park — Chesterton is May through September. This time frame offers ideal weather conditions for enjoying the outdoors while avoiding the coldest temperatures of winter or the hottest temperatures of summer. During this period the beach is at its most picturesque with warm sunsets over Lake Michigan making for unforgettable evenings out in nature.
Studebaker National Museum
The Studebaker National Museum is located in South Bend, Indiana, and offers a unique look into the history of the iconic American automaker. The museum houses an impressive array of vintage Studebaker cars, along with artifacts from the company's long and storied history. Visitors to the museum can explore hundreds of cars ranging from early models such as the 1904 Model F Runabout to more modern vehicles like the 1964 Avanti II. In addition, members of the public can learn about Studebaker's contributions to American industry through interactive displays and multimedia exhibits. The museum also contains a selection of automotive memorabilia, including period advertisements and photographs of classic car shows. With its engaging displays and extensive collection of historic Studebakers, the Studebaker National Museum is sure to delight car enthusiasts and historians alike.
Indianapolis Motor Speedway Museum
The Indianapolis Motor Speedway Museum is a must-see for any true racing fan. Established in 1956, the museum houses a variety of historical racing artifacts, including cars, engines, trophies and photographs. The collection includes V16 Cadillac engines from 1914, classic Indy 500 winning cars and even a replica of the first Indy 500 car from 1911. Visitors to the museum can take in the history and heritage of this iconic track while viewing rare memorabilia and interactive exhibits. Whether you're an avid race fan or just looking to learn more about one of America's most storied racetracks, the Indianapolis Motor Speedway Museum is sure to please.
Indiana War Memorial
The Indiana War Memorial in Indianapolis is a major landmark honoring those who have served and sacrificed for the United States of America. It was built in 1921-1933 and is part of the National Register of Historic Places. The memorial includes a museum, memorial plaza, and three cemeteries that honor veterans from World War I, World War II, Korean War, Vietnam War, Persian Gulf War, Iraq War and Afghanistan War. It also includes two monuments honoring Hoosier veterans who served in World Wars I and II. The Indiana War Memorial honors the soldiers and sailors of all wars with its wall of remembrance which lists names of Hoosiers who died or were missing in action. The grounds are also home to many veteran organizations including the American Legion and Veterans of Foreign Wars.
Snite Museum of Art — Notre Dame
The Snite Museum of Art at the University of Notre Dame is an incredible cultural and artistic resource for students, faculty, and visitors alike. The museum houses more than 20,000 works of art from around the world, ranging from ancient Greek sculptures to contemporary paintings. These works are displayed in six permanent galleries and two changing exhibitions spaces, providing a dynamic and ever-evolving experience for viewers. In addition to its collections, the museum also hosts a wide range of educational programs throughout the year that focus on both art history and current themes in art making. Whether you're looking to further your knowledge of art or just looking for some inspiring artwork, a trip to the Snite Museum of Art is sure to be memorable.
Parkview Field — Fort Wayne
Parkview Field in Fort Wayne, Indiana is an iconic landmark for both the city and the surrounding area. It is home to the minor league baseball team, the Fort Wayne TinCaps, which plays in the Midwest League. This stadium has all of the amenities of a major league ballpark, including modern seating and concessions areas. The field itself has seen many renovations over its 100-year history, with the most recent being in 2009 when it got a brand new artificial playing surface and a state-of-the-art sound system. Parkview Field is not only a great place for baseball games, but also hosts several community events throughout the year as well. From outdoor concerts to movie nights, there's always something going on at this beautiful venue.
Holiday World and Splashin' Safari — Santa Claus
Holiday World and Splashin' Safari in Santa Claus, Indiana is a unique amusement park that celebrates the holidays all year round. Visitors can experience holiday-themed rides and attractions from around the world. There's even a tradition of sending postcards from the park to get the coveted 'Santa Claus Postmark' for an extra special touch. The post cards are stamped with a special postmark only available at Holiday World and have even been recognized as works of art by stamp collectors all over the world!
Indiana State Capitol
The Indiana State Capitol is located in downtown Indianapolis and is the home of the Indiana General Assembly, as well as the Governor of Indiana. The building itself is a symbol of government, democracy and justice, and stands tall at 302 feet from the ground up. It was designed in 1888 by architect Alfred Grindle to celebrate Indiana's Centennial Anniversary, and features a unique combination of Renaissance and French Second Empire styling. Inside, the Capitol houses the chambers for both legislative bodies – the House of Representatives and Senate – as well as other important offices such as that of Governor Eric Holcomb. Visitors can take tours of the building throughout its open hours and take in its grandeur while learning more about Indiana's government.
Dutch Creek Farm Animal Park
Dutch Creek Farm Animal Park is a great place for animal lovers of all ages to visit. The park offers educational tours, hands-on animal exhibits, and fun activities that give visitors the unique opportunity to get up close and personal with some amazing animals! The park has plenty of interactive stations where you can learn more about the different species they have on display. You can even take part in activities like horseback riding, cow milking, and petting zoos. There's something for everyone at Dutch Creek Farm Animal Park, so it's a great way to spend an afternoon with family and friends.
Summary
Indiana offers visitors a plethora of exciting attractions! From the bustling city streets of Indianapolis to the beautiful rolling hills of Brown County, and from the historic monuments in Vincennes to the exhilarating activities at Holiday World & Splashin' Safari, there is something for everyone. Visitors can explore stunning natural wonders, take part in thrilling outdoor adventures, enjoy world-class entertainment and cultural experiences, and sample delicious local cuisine. With so much to do and see, Indiana is an ideal destination for a memorable vacation.