Bed and Breakfast Nashville Indiana
Come On Down, Put Your Feet Up and Stay a While
Brown county is place characterized as rolling hills. It has lots of ponds, puddles and lakes, as well as the vast Brown County State Park. Many visitors to Brown County come to spend a few days at one of the many rustic Bed and breakfasts dotted around the county. They also come to shop in the small village of Nashville, Indiana, one of the leading tourist attractions in the Midwest. Here's a few of the better known B&Bs you might want to check out. Most are located in quiet areas on property not far from town or the State Park.
Lil Black Bear Inn
Address: 8072 IN-46, Nashville, IN 47448, United States
If you're looking for romantic getaway and a new experience, you will love our inn. Built from a lifelong dream of running a bed and breakfast business, the owner's of the inn strive to be the best they can be. Established in 2016, the inn has all the amenities you'd expect, including a small pond and hot tub.
Wampler House
Address: 4905 S Rogers St, Bloomington, IN 47403, United States
Located in the historical district of Bloomington, you will enjoy your free breakfast and all of the many sights and sounds of Bloomington, Indiana. Book early, especially if there is an IU Football game. Each room is tastefully decorated and fully equipped to make your stay comfortable and enjoyable.
Always check availability before you go though, as there are a never ending series of events and entertainment and it is often impossible to find a room at any price anywhere in town.
Story Inn, Story Indiana
404 Indiana Highway 135, Nashville, Indiana 47448, United States
With 18 allegedly haunted rooms, not only will find the rooms warm and cozy as well as comfortable, you'll also find the food world class, and when night falls, there's a nice bar in the old saw mill. It just looks old, because it is.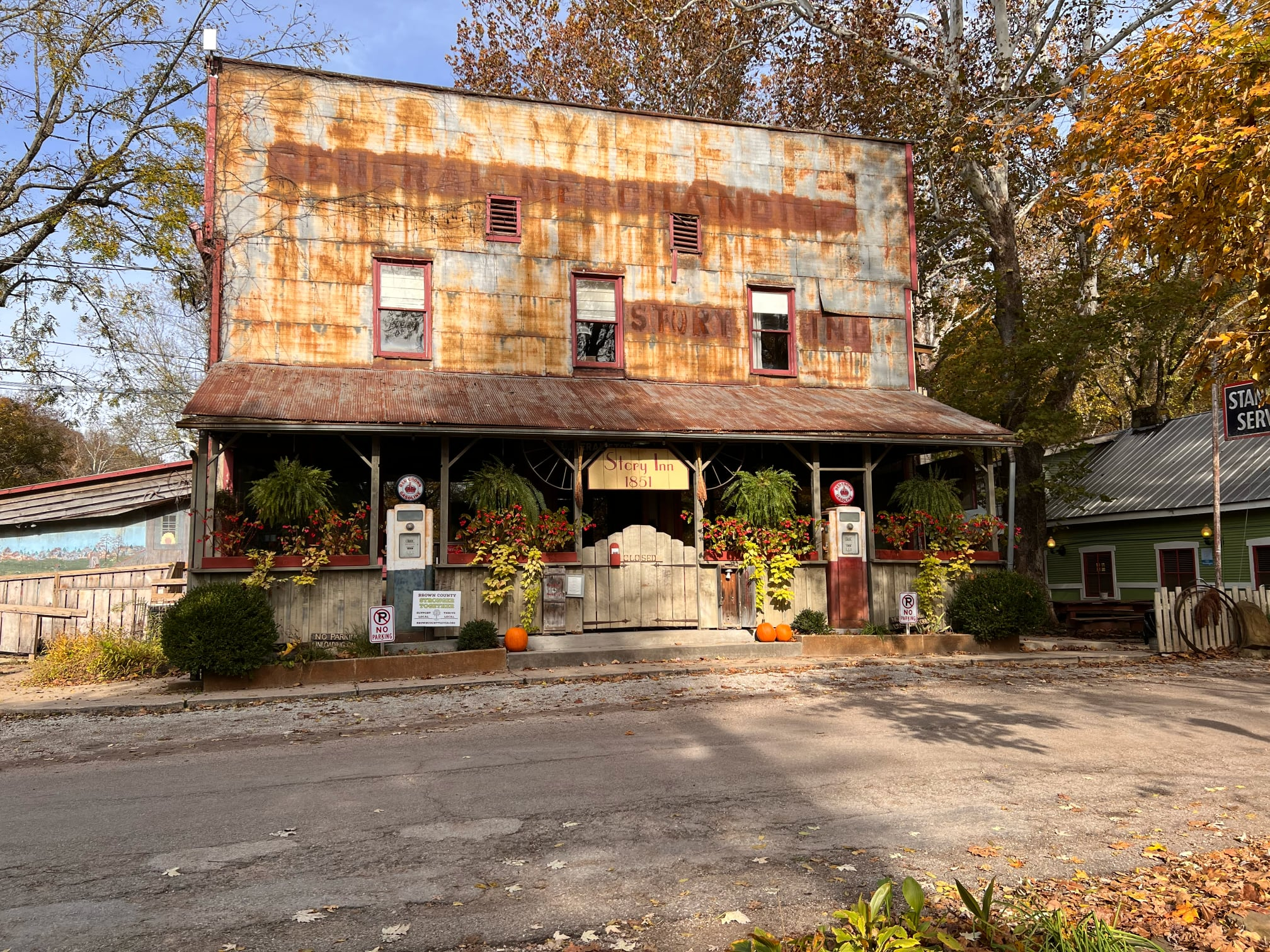 Downtown Nashville Bed and Breakfasts
If you prefer to stay in Nashville, so you can relax and enjoy a walk around town to check out the many shops or to take a walk along the salt creek trail, there quite a few options.
Back Yard Blessings

Barn Treasures Inn Vacation Home

Little Nashville Getaway

Little Nashville Townhouse

North House Vacation Rental

Redbud Retreat Suite
You can check prices and availability for any of the above at Brown County Cabins
This is really just a small sampling of the various Bed and Breakfasts style cabins, rooms and other places to stay available in and around Brown County.